With a diverse collection of product, Phillip Jeffries has provided luxury goods that grace the walls of properties such as The Wynn Hotel in Las Vegas and the Barney's New York stores as well as luxurious homes throughout the world.
The founding brand of The Romo Group, Romo is renowned for its assorted library of classic and contemporary designs and versatile plains, offering a diverse style and timeless elegance enriched with a sophisticated colour palette. Generations of experience and distinctive British design are the foundation of the Romo brand. Since establishing its own in-house design studio in the 1980s Romo has continued to grow and is now a market leader in designer fabrics and wallcoverings.
As the founder and owner of Anees Upholstery, Anees Jaber is highly experienced in custom furniture manufacturing. When it comes to creating custom furniture, it is his belief that visual appeal is as important as comfort and function. His direction is a key component in developing furniture that lasts for generations.
A culmination of ideas, inspiration and original artwork has been the creative force behind the new Black Edition over the past two years. Origins derived from couture fashion, 20th Century Abstract art, folk embroidery, Indian Ikat designs and Byzantine glass mosaic are all artistically re-imagined and integrated through stunning colour. With a hand painted look, ombré shading and age-old artisan techniques there is a sense of faded grandeur, whilst the vibrant colour and subtle use of metallic yarns keeps the overall feel sophisticated and modern. Stunning digital prints of large-scale florals are accompanied by intricate embroideries, damask and floral jacquard weaves, spray-dyed velvets and wonderfully tactile multi-coloured stripes.
Colefax And Fowler holds a unique place in twentieth-century decorating history. Its heritage is the embodiment of John Fowler and Nancy Lancaster's impeccable taste.
*EXCLUSIVELY AT OUR SCOTTSDALE LOCATION*
de Le Cuona is a purveyor of luxury textiles for interiors with a 25-year history. The company sources the finest fibres from around the world to create exquisitely understated linen, wool paisley, velvet, silk, cashmere and alpaca.  
*EXCLUSIVELY AT OUR DENVER LOCATION*
Houles decorative fabrics (for curtains, upholstery or wall covering use) coordinate perfectly with their trimmings and hardware collections, giving exclusivity to any decoration project.
Sheers, high quality silks, wide width fabrics, jacquards, damasks fire-resistant fabrics, are available in many colours and patterns, all coordinated with their other collections.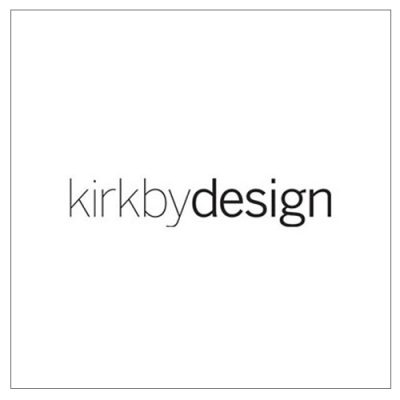 Part of The Romo Group, Kirkby Design was launched in September 2009, as a modern, high performance fabric resource library, compiled of collections with a sharp, contemporary feel coloured with a well balanced, sophisticated palette. With a fresh modern approach to upholstery fabrics Kirkby Design fulfils a requirement for a reliable, affordable and practical fabric resource which provides the essential basics for interior designers, retailers, furniture manufacturers and upholsterers to use in both residential and contract specifications.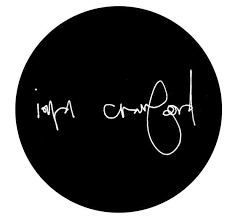 Whilst Iona's painterly prints are directional and cement a unique design
identity, a harmonious balance is struck between her vibrant, often
satirical use of print and their pairing with rich and tonal fabrics. The
combination and contrast of each element results in distinctive, innovative
collections which lend themselves to a plethora of interior spaces. Iona
designs both by bespoke commission on specific projects as well as
releasing seasonal collections under the Iona Crawford ATELIER brand.
*EXCLUSIVELY AT OUR DENVER LOCATION*

Valuing artistic vision, craftsmanship and quality above all else, Mark Alexander is for those who appreciate an interior that is elegant and finely crafted, yet is relaxed and has the gift of feeling simple. Our fabrics and wallcoverings are not opulent or fussy, nor led by transient fashion, but are true to the natural materials from which they are made. The spirit of the brand tends towards a modern aesthetic. Its designs also possess an intrinsic quality that fits perfectly within an interior that appears to have artfully evolved.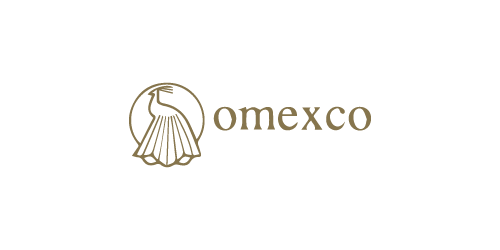 A team of in-house designers is in continuous dialogue with a highly qualified production team to create new designs, with subtle colours and unique textures. A lot of research and development goes into the creation of those new designs in order to offer an ever more qualitative product. Over the years, they acquired a broad expertise in printing on non-woven and textile wallcovering.
Perennials' selection of 900+ fabrics, hand-woven rugs, pillows, and trims start with solution-dyed acrylic, making them fade resistant, mildew-and mold-resistant and bleach-cleanable for spaces you can live-in.
The majority of Rosemary Hallgarten products are hand-made by local craftspeople, who carry out the dyeing, knotting, weaving and embroidery in their own homes. It is common that families and friends, even husbands and wives, work together when weaving a rug. This eases stress on the artists' family by allowing them to work in their own environment and choose their own schedule. In keeping with Rosemary's involvement in GoodWeave, no child labor is used in the production of any of Rosemary's products.
Studioart offers a rich selection of leather collections with different technical and aesthetic qualities, available for wall covering and upholstery. Highly specialised craftsmanship and innovative techniques go hand in hand to provide creative design solutions.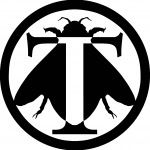 Timorous Beasties' work embodies a unique diversity of pattern, ranging from design that echoes a golden age of copperplate engraving (a time-honoured classic is the Thistle range; or Merian Palm superwide wallpaper) to example of a distinctly edgy nature, an elegant transgression, a display of chic irreverence. Yet, the studio fully engages a design discourse with textiles history by lending an aesthetic evolution to time-honoured motifs.

Villa Nova creates distinctive and eclectic printed fabrics, decorative weaves, sheers, wallcoverings and cushions complemented by a spectrum of plain and semi-plain weaves. Villa Nova's in-house design team identify trends that shape the look and feel of each launch. The team take inspiration from nature, art exhibitions and emerging trends in fashion. Their initial research takes the form of visual mood boards, collating colour and design inspiration to formulate the first concept ideas for a collection. A design usually starts with hand drawn sketches or hand painted artwork that is often manipulated and reworked to achieve a final design. Each design is developed further using our computer aided design system (CAD) to work out pattern repeats and different colour combinations.
Originality and cutting-edge design are at the forefront of the Zinc Textile brand. Seductive, tactile and urban, Zinc takes its inspiration from the heady heights of 1970s style. Skilfully integrated collections in a predominantly monochromatic palette with accents of vibrant colour, Zinc presents a luxe, versatile fabric & wallcovering range with unexpected elements that ensures the collections are refreshingly different.

Launched in 2010 under the creative leadership of Justin Marr, Zinc collections are launched annually through our worldwide network of agents and distributors allowing the exclusive collections international brand recognition in over 70 countries.