The intertwining of the four classical elements—fire, water, earth and air—is a constant source of inspiration to the design and philosophies of John Pomp. Be it a ripple on the ocean or the swelling of a bubble, his sculptural pieces mimic the wondrous geometry that exists, often unnoticed, in the natural world.
Founded in 2003 by Jonathan Browning Marco Heithaus, Jonathan Browning Studios designs and manufactures some of the finest quality bronze, brass, and steel products in the world. In casting the bronze pieces, JBS uses the investment cast process. Every piece begins as a carving in wood, from which molds and waxes are produced for casting. This lost wax method ensures that every fixture retains the highest level of detail possible. 
Sutherland Furniture is handcrafted from sustainable sources by carefully selecting global manufacturing partners. They emphasize meticulous attention to details resulting in elegant construction, exquisite joinery, and a brilliant range of finishes. By employing expert craftsmen with passion for unparalleled perfection, and partnering with renowned international designers, Sutherland Furniture has become the leader in luxury performance outdoor design.
OCHRE designs furniture, lighting and accessories for the interior. Their designs place equal importance on harmonious proportions, luxurious materials and matchless craftsmanship.
*EXCLUSIVELY AT OUR SCOTTSDALE LOCATION*
OCHRE designs furniture, lighting and accessories for the interior. Their designs place equal importance on harmonious proportions, luxurious materials and matchless craftsmanship.
Peter Salgado and Kip Saucier are the founders of Salgado~Saucier. Salgado includes lighting, furniture, and accessories. The brand's design inspiration includes vintage Hollywood films, modern art, jewelry, and mid-20th-century furniture, including the master works of Jean-Michel Frank, Gio Ponti, Tommi Parzinger and the like.
Robert Kuo offers a wide variety of decorative objects, from small tabletop pieces to furniture and large landscaping elements. The work can be seen around the world, from the National History Museum in Taipei to exclusive hotels like the Singapore Ritz-Carlton, San Francisco's Hotel Palomar, Las Vegas MGM Grand Villas and New York Four Seasons.
Ted Bradley is pushing the boundaries of porcelain. The Samsara collection features meticulously handcrafted white porcelain rings inlaid with warm LEDs and married to precision metal components. After two master mold makers told him it would be difficult or impossible, he embarked on a year-long journey to create the world's first set of porcelain light rings. Each ring takes 5 weeks and several hundred steps to make. The result is visually stunning, one-of-a-kind light sculptures that are unlike anything else.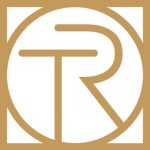 In 2003 Tuell + Reynolds introduced their own hand-crafted collection of lighting, furniture, fire screens and sculptural objects that feature elemental materials, exquisite textures and hand oxidized finishes. Drawing inspiration from the natural world, the line has evolved to include many one of a kind sculptural objects of bronze and iron which highlight gifts of nature such as petrified wood, fossils and agate.
Douglas Fanning's work examines the space between two points—from history learned to the future imagined. Drawing from art, design, and architectural avenues, Fanning continually pushes the boundaries between form and physics to create clean, fluid, yet uncompromisingly daring pieces.
*EXCLUSIVELY AT OUR DENVER LOCATION*
C L Sterling was established in 2001 to produce a range of light fixtures for sale to architects and interior designers both domestically and abroad. The company is based in Niantic, Connecticut, USA. Prior to its organization the founders were involved for several years in both architecture and interior design with a primary focus on high end residential design. A great deal of this work required custom fabrication of site-specific light fittings, and as a direct result of this experience C L Sterling was established.
Only the combination of the best design with the best materials and best craftsmanship can with­stand time and fashion.
The VENETIA STUDIUM style is expressed in the classical but always original elegance of all its products.
Its trademark summerizes the VENETIA STUDIUM philosophy and design: always using a wide range of fine fabrics in their hand production processes, but always remaining at the cutting edge with regards to new solutions and attention to detail.
VENETIA STUDIUM, quality as a synonym for elegance and good taste.
At Elan Atelier, sublime products are handcrafted with artistry for a modern world. Founded in 2014 by Alison Legge and Christopher Noto, Elan Atelier is driven by a deep appreciation of traditional methods, noble materials and modern innovation.
Artistic, luxurious, outspoken and a bit irreverent… For over 25 years John Lyle has designed outstanding interiors, furniture and accessories that are not content to blend in with the crowd. The John Lyle collection features handmade sculptural pieces created from hand-cast bronze, steel, wood, shagreen and parchment. John Lyle also provides custom designs. We invite you to collaborate with our design team to create unique pieces found nowhere else.
For the past 33 years, Tucker Robbins' passion has been bringing the spirit and craft from traditional artisans to contemporary life. By combining ancient techniques and iconic forms, he creates furniture that is both modern and timeless. He has created thriving artisan workshops in Guatemala, Philippines, Indonesia, Sri Lanka, and Cameroon, working with sustainably harvested or reclaimed materials. Through his support of indigenous cultures and traditional handcraft he has formed partnerships with tribal chiefs, Arabian sheikhs, and village artisans around the world. The result is a collection of furniture with a spirit and life of its own.