The JOHN LYLE collection features handmade sculptural pieces created from hand-cast bronze, steel, wood, lacquer, eggshell, shagreen and parchment. Sold exclusively through top high-end showrooms in the United States, his designs are collected worldwide by connoisseurs and coveted for their chic silhouette, use of luxe materials and impeccable craftsmanship. Custom designs are encouraged and interpreted with flair and expertise.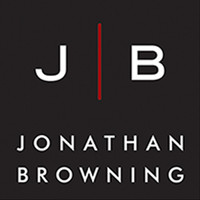 Founded in 2003 by Jonathan Browning and Marco Heithaus, Jonathan Browning Studios designs and manufactures some of the finest quality bronze, brass, and steel products in the world. In casting the bronze pieces, JBS uses the investment cast process. Every piece begins as a carving in wood, from which molds and waxes are produced for casting. This lost wax method ensures that every fixture retains the highest level of detail possible. The final step in production for all products, polishing, is done completely by hand. A love of classicism and industrial design sets the tone for the collections, whether they be chandeliers and sconces, torchieres and table lamps, or furniture and window hardware. Timeless and elegant, these fixtures are manufactured to a standard rarely seen today, and meant to last forever.
The Berkeley studio is in high demand among the architectural and interior design communities. McEwen has created luminaires for residences and businesses across the country and around the world, including entertainment industry icons Pixar Animation Studios, Dreamworks Records, and Interscope Records. His award-winning lighting has appeared in journals such as Architectural Record, Interior Design, Metropolitan Home, and Travel & Leisure.
Perennials' selection of 900+ fabrics, hand-woven rugs, pillows, and trims start with solution-dyed acrylic, making them fade resistant, mildew-and mold-resistant and bleach-cleanable for spaces you can live-in.
Sutherland Furniture is handcrafted from sustainable sources by carefully selecting global manufacturing partners. They emphasize meticulous attention to details resulting in elegant construction, exquisite joinery, and a brilliant range of finishes. By employing expert craftsmen with passion for unparalleled perfection, and partnering with renowned international designers, Sutherland Furniture has become the leader in luxury performance outdoor design.